There are various flooring options you can choose for your home. Most homeowners prefer carpeting. It is easy to afford carpet and to hire carpet cleaners. These are the benefits you experience when you choose to have carpet in your home.

Carpet is Warm & Comfortable

If you have a carpet in your home or you have visited someone who has a carpet then you can attest to the fact that stepping on a carpet feels good especially when you are barefoot. It gives your feet some feeling of warmth and coziness that you cannot get on hard floors.

This is especially essential during the cold weather because the carpet has thermal resistance and will, therefore, help to retain warm air for a longer period. This will leave you and your family members feeling warm.

Carpet Pads Falls

Did you know that a carpet makes your home safer? Yes, it does through its ability to protect you from getting hurt when you slip and fall. This is particularly vital if you have young kids. Imagine having your kids fall on the hard ground when they are running around.

You can prevent this by covering your floor with a carpet which will provide an additional barrier of protection. Carpets reduce our chances of slipping and if we do slip and fall on it then we can no or minimum injuries.

Carpet Mutes Sounds

One of the things you will notice when you buy a carpet is that you will experience less noise. This is because of the fact that carpets have the ability to absorb noise through their fibers. You will not experience an echo which is common in houses with hard surfaces.

If you want to live in a quieter place then carpets are the way to go. You can put them in hallways or in other rooms that have a lot of noise and an example is the theater room. If you are living in a multi-level home then you need a carpet to mute the noise between one floor and the next.

Carpet Provides Beauty

Let's be honest with ourselves, okay? The number one or number two reasons that we invest in carpets is for

decor

. Carpet adds beauty and style to our home. That is why you will realize that people do not just pick the first carpet they come across.

They look for something that is beautiful and that matches the interior décor of their home and that says that they are a sense of style. After all, who doesn't want people to be mesmerized when they enter their home?

Carpet is Easy

As much as we might like to cover our floors, no one wants an extra source of stress. This is why carpet flooring is the most common type of flooring in homes. It is easy to take care of a carpet.

The regular vacuum works just fine even if you have spills and stains.

Deep cleaning from professionals

will remove embedded dirt and toxins in carpet.

Carpet Is Affordable

You do not need to break a bank to afford owning or cleaning carpet. Carpets are available in all types of fabrics and sizes and therefore their prices also vary. However, they are still affordable and what's more? You won't have to buy another carpet soon because they will last a long time.

You can enjoy all these benefits if you choose carpet flooring. You can learn more about our carpet cleaning service on our homepage.
Powered by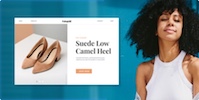 Create your own unique website with customizable templates.