When you buy a carpet, you will be told by the manufacturer, or you will read from the instructions, about how much you should have your carpet professionally cleaned. Some people only follow these instructions while others create their own.

In the post below, Triumph Carpet Cleaners explains how the number of times you should arrange for someone to clean your carpet depends on multiple factors.

How Often Do You Vacuum?

The number of times you vacuum your carpet can determine how often you should hire professional carpet cleaners.

If you vacuum once every week or more, then you can take a long time before calling a

local carpet cleaning company

. This is because vacuuming gets rid of the dirt and unwanted substances on the carpet's surface.

Therefore, you will need a professional cleaner once in a while to clean out the particles stuck deep in the carpet fibers. If you do not vacuum regularly, then you will need professional carpet cleaning services after short periods because your carpet will be accumulating a lot of dirt, grime, and dust.

Do You Suffer from Allergies?

People who have allergies are sensitive to dust and allergens which may accumulate in your carpet. If you or your family members have allergies, then you have to clean your carpet more often compared to someone without allergies.

Your Carpet's Color

Light-colored carpets have to be cleaned frequently compared to dark-colored ones. You may like a light-colored carpet because it makes the house appear brighter.

However, one can easily see dirt and stains on it. Therefore, you will have to clean it more frequently.

One of the reasons people go for dark-colored carpets is because they hide dirt. You will do less vacuuming if you have a dark-colored carpet.

Your Warranty

Your warranty guidelines will tell you the least number of times you should schedule a carpet cleaning. You will get a warranty when you buy a carpet.

However, for the warrant to be valid, you will have to follow the manufacturer's recommendations on how often you should have it professionally cleaned.

The

CRI

recommends 12 to 18 months. Others can tell you to do it once every year. You need to check with your manufacturer. It is vital to keep the receipts every time you pay for professional carpet cleaning. These will come in handy when you need to use your warranty because your word is not enough.

Pets & Children

People with pets need to clean their carpets more frequently. Your pets may be well-trained, but they will occasionally pee, vomit, or poop on your carpet. They will also leave hair all over the carpet. These will create bad odors and stains.

Therefore, you cannot leave them on your carpet for long because it will be difficult to get the stains out if you do. You will have to schedule carpet cleaning more regularly.

If you have kids, then you are familiar with the accidents they cause. Your carpets will have more spills from food and beverages. You will also need frequent carpet cleaning services because you wouldn't want your children to sit on a dirty carpet.
Powered by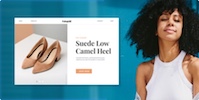 Create your own unique website with customizable templates.