In this blog post, Triumph Carpet Cleaners explains how new carpet often contains various chemicals and toxins. Find out more about the toxins in new carpet and how the right equipment and carpet cleaning can remove them:

We love the sight of a new carpet, and some of us like the scent too. Regardless of whether you are into the smell of new carpets or whether you hate it, one thing you need to know is that a new carpet has toxins.

​The smell you might get is that of harmful chemicals known as

Volatile Organic Compounds (VOCs)

circulating in your home. The term volatile is used to refer to substances that easily evaporate when exposed to average temperatures.

The fact that they disappear into the air is the reason we can smell them. The smell you get from Volatile Organic Compounds is the same one you get after painting a room or buying a new car.

There are several materials in the carpet that might have the VOCs and examples include the latex backing, glue, fiber or adhesives used to install the carpets. The most common chemicals in the carpet are 4-phenylclohexenem, also referred to as 4-PC.

The compound comes from the synthetic latex binders that help to ensure the carpet backing is held in place. Research shows that 95% of homes in America have carpets that have 4-phenylclohexenem in their latex backing.

The people who are most affected by toxic fumes in the home are infants and those who have allergies, asthma or are sensitive to chemicals. You might notice that your baby has a lot of wheezing and coughing after installing a new carpet.

Chemicals do not react well with pets too. Some of the signs you might experience when affected by the toxins in a new carpet include burning eyes, burning throat, and headaches. If you read the label on carpets, you will find some are indicated as being dangerous to those who are sensitive to chemicals.

Studies show that carpet emissions are the least contributors to indoor air quality. A new carpet might emit the VOCs, but most of it evaporate approximately 24-48 after installing a new carpet. That is why your home needs to have proper ventilation to help the chemicals disappear faster.

There are various options you can use to minimize your exposure to toxins in a new carpet. Natural materials such as wool do not have these chemicals because the sheep are outdoor creatures and are not exposed to harmful chemicals.

Carpets made from these materials do not have toxins because there are no chemicals used to manufacture them. Synthetic carpets, on the other hand, are produced used a lot of chemicals. It is advisable to invest in air purifiers that have carbon filters. These will help to get rid of chemicals in the air and therefore make your home less exposed to toxins in new carpets.

Ensure that fresh air circulates in your home especially after the installation of a new carpet. You can open your windows and doors. The fresh air will come in and replace the toxins in the air. The toxins will also get out of the home in the process. If you have a fan, you should turn it on to increase the circulation of air.

You won't have to schedule carpet cleaning as often with new carpet. But schedule

our service

soon after installation to ensure all VOCs are removed from your home.
Powered by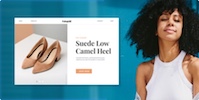 Create your own unique website with customizable templates.